Best Web Design Company In Amravati
Leading Web Design Agency
Best Web Design Company In Amravati | Leading Web Design Agency In Amravati | Expert In Beautiful, Latest Web Technologies & Mobile Responsive Websites. In this digital era, first impressions and an outstanding web design are key to success.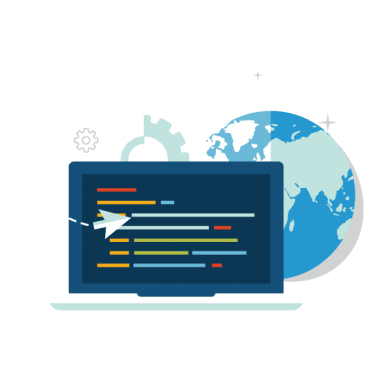 Best responsive Web Design Company In Amravati
In our increasingly mobile world, a thoroughly responsive website is essential for business success. Your clients need to be able to access your company's information, products, and services wherever and whenever they want. With Advanced Website Designs responsive websites, your website can find your feet to whichever device your customer uses, be it PC, laptop, tablet, or smartphone.
Dynamic website design:
Coming together with innovation in the right slice is all that styles our dynamic web design services. CMS website design and open source customization services. Dynamic HTML, Dynamic Cascading Style Sheets, Responsive Web Design, Deep Web (search indexing) ·
Branding and logo design:
A brand is how you define and promote yourself and how other define and view you and logo adds a common thing in a good. A logo identifies a business in its simplest form.  With decorous branding, you can put your feet in this digital world. And we here to
Graphic and UI Design:
A great graphics and UI (User Interface) design makes an app well organized, fast, clean and understandable as well as keep engaging the user without any constraint. So we are here to suggest you the most suitable design that can lead you a great business.
We believe that a close collaboration is a basis for an exceptional result. Starting with content audits when we assess your needs and requirements for competitive analysis outlining opportunities, we collaborate at each step of the process.
Happy To Help You
+91 7020904179
(Monday to Saturday 11am-6pm)
+91 7020904179
(Monday to Saturday 11am-6pm)
Sahajanand Nagar, Arjun Nagar, Amravati, Maharashtra 444604