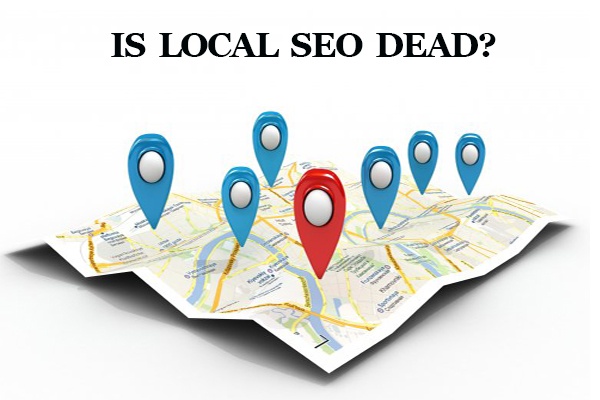 Is SEO dead? Yes, it is dead for the people who practice simply for obtaining SERP rankings. It is quite unfortunate that early days it named as SEO, but it is mainly about maintaining a site well for target user base keeping in mind many aspects. As long as we do not change our thinking and perspective about right SEO, then still there will be people to say that SEO is dead.
Local SEO is even more important nowadays if we use it properly it can give interaction, like updating Longitude & Latitude in OG tag. Further, if you have more than one store use Local listing and update your store address with pin code, As you know even future is near me search term. It still plays a major role in the ranking algorithm of search engines. Local relevance like having content that caters to the local region and the authority of your backlinks plays a huge part in ranking for local results. Create a Google plus profile for your business; list it in Google my business. Keep your site relevant, with info or services your local customers will use. Like in local results and maps for restaurants and businesses. For small business owners do check that your listing is accurate and live. We have seen some local businesses being marked 'permanently closed' when they were alive and well. Local search results for mobile not alone dependent over SEO practices, but also needs to endure verification processes carried out by search engines about its active status like still available or not. Search engines are checking whether the business is alive or not for mobile search results because when the user trusted results when went there if it is not available then blame has to be taken by the search engine. So, business active status is another important thing to be maintained well through your SEO in order to be present well in mobile results. Local SEO optimization is even more strategic than before not only for B2C but for B2B.

SEO is a broad concept now, there are many things your can do to keep your organic results high.