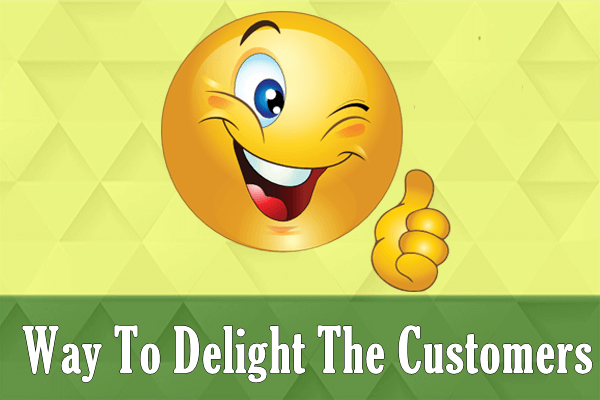 [easy-tweet tweet="The most effective way to delight a client is by delivering the results they paid for and were promised."]

When you have a team that over performs and over delivers (in most cases) what else could delight a client more? We're proud to serve our clients, large and small and are so happy when we see the results we promised them.

We are committed to providing great customer service. Our staff is always professional, courteous, attentive and polite.

Another way is to make sure your approach towards the work is consistently, you have to set clearly defined goals with the client. If you don't you are working toward a nebulous that creates confusion, disappointment and frustration.

Here are some few more points-
Do little bit extra without charging them.
Ask them about how they are doing in a friendly way.
Keeping in touch even when new work isn't needed.
Be proactive. If the client must push you to innovate, you are running the relationship on fumes.
Get to know your client interests.
Create a human relationship with your customers.
Try to visit customers in their offices.
Understand your customers' needs properly and clearly.
Send theme Birthday wish, Greeting etc.
Possessing excellent listening skills is an effective way to delight your customers.
Great user experience which keeps all our clients happy and delighted.
Hope above mentioned points will help you more.