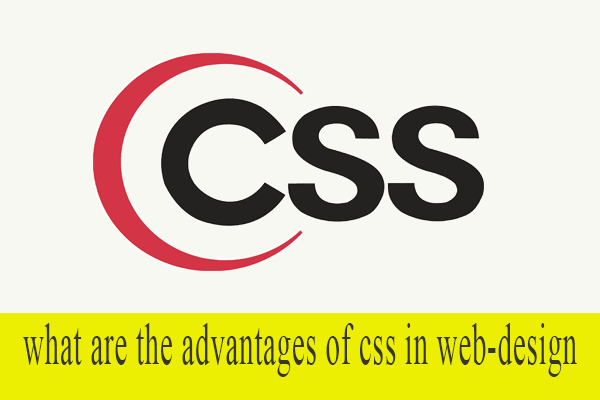 HTML has its limitations when it comes to layout designing. When it comes towards looking, It plays an important role in user interaction. These are good enough to get a reasonable looking document that shows the true structure of information on website. So for designing point of view CSS plays an important role.
There are many of advantages of Cascading Style Sheets. In fact, It has become the preferred web design method for today's website design creators. You will be happy to know that it will not only benefit your website design, but it will also save you time and money.
Advantages of CSS:
Search Engine Optimization: CSS helps to increase SEO and SEO is important for any website.
Saves time: With CSS, you only have to specify these details once for any element. It will automatically apply the specified styles whenever that element occurs.
Pages load faster: Less code means faster download times. And faster website loading time.
Appearance: It makes it easy to improve the appearance of a website .By using it you can build well or good looking layouts. It helps to increase user experience.
Easy maintenance: To change the style of an element looks across the whole site, you only have to make an edit in one place and your change will appeared on frontend .
Bandwidth savings: Using CSS instead of tables for layout, a website can reduce its file sizes by up to 45%. This means decreased bandwidth costs. So the it helps in load speed also.
Note: Try to use CSS in one file instead of creating many files.